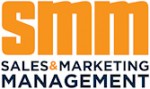 I rarely mention it, but I spent a year of my marketing career as a sales rep.
I was in a marketing role at a software company/hardware reseller when I noticed that our existing customers were bypassing us for their computer upgrades. This translated to a lot of lost revenue, because those were the days when software was nearly free and companies like ours made most of our profits by reselling another company's computers.
So what did I do? I brought the issue to management, and they assigned me to a new position that sold only to the installed base.
Less than a year later, I had grown current customer revenue by 300 percent. But the sales people were furious that I was earning commission checks that could have been theirs. The company eliminated my position and I went back to the Marketing department.
Several years later,  I also spent four years as SVP of Sales and Marketing.
So while I am a marketer at heart, I've carried a quota and have at least a passing understanding of what it's like to do hand-to-hand combat to win a deal. And while most marketers have other reasons for building buyer personas, I've always noted that the sales people have the most to gain from a marketing team that has deep buyer insights.
That's why I jumped at the chance to deliver a webinar for Sales and Marketing Management on Tuesday, September 18, 2012. I chose the title, "Deep Buyer Insights: Closing the Gap Between Sales and Marketing" because I know that a common understanding about how to influence the buyer can align the two teams' goals, activities and cultures.
Here's one scenario. Can you recall your sales people's reaction to the marketing presentation at a recent launch event? Were they really engaged by either the product details or the upcoming marketing plans – or where they more focused on their smartphones?
Now consider a different approach. What if the marketing presentation focused on the results of recent buyer interviews, with details about how each type of buyer chooses this type of solutions? What if the opening slides could clearly articulate, for the solution you're about to launch:
Which buyer persona(s) will agree to meet with a rep, including when and why
The positives that will impress buyers and objections to overcome
What the buyers are saying about each of the competitive solutions
How different types of buyer personas will influence the decision
Which tools/programs you have created to address all of the above
It's my experience that the best way to align Sales and Marketing is around factual, shared insights about how and why buyers choose among their options, and what each team can do to impact that decision. Do you agree? I welcome your comments, and hope that you can join me at my Sales & Marketing Management webinar, "Deep Buyer Insights: Closing the Gap Between Sales and Marketing" on Tuesday, Sept. 18, 2012.