I'm excited to see more marketing agencies among our workshop attendees because by training just one agency to develop actionable buyer personas, we can help many more companies.
To get a sense of how agencies are leveraging buyer insights in the messaging, content marketing, advertising and campaigns they deliver for their clients, I interviewed recent Buyer Persona Institute graduate Julie Squires, CEO of Softscribe Inc. Her Atlanta branding, marketing and public relations agency serves clients in hospitality, travel, multifamily housing, and federal government and enterprise markets.
Q:  How did you decide to build buyer personas for your agency clients?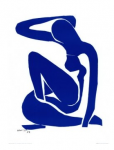 Julie Squires:  "I like to tell the story of Henri Matisse, who didn't start painting until his late 20s when he was recovering from appendicitis. His first teacher looked at his work and told him, 'You were born to simplify painting.' We feel we were born to simplify marketing – that's what we do for our clients.  Our focus is to increase sales 20 percent to 25 percent through marketing.  And buyer personas give us an effective process to do that."
Q: How are personas helping you better serve your clients?
Julie: "Messaging is going micro and it's going visual. If you only have six to eight words [to get a message across], how do you know you're picking the right words? Buyer personas give us a way to break through the noise level. For us, they're a discipline for grabbing hold of the voice of the customer.  We hand-build this into persuasive messaging that captures the buyer's attention."
Q:  Do you think marketers are getting too caught up with data, forgetting that marketing is both art and science?
Julie: "I do think we're getting too algorithmically hypnotized. But we're starting to see a swing back toward incorporating more of the human element and storytelling back into marketing in service of the business goals."
Q:  What did you do first after attending the buyer persona workshop?
Julie: Our team quickly completed 6-8 solid interviews for a client with buyers who made win or loss purchase decisions within the last 30-90 days. We found that we were able to tap into the voice of the customer at a visceral level and understand the essence of who the buyers are and what they want. Buyer personas are now embedded in our agency culture as part of our BEAM methodology – with the 'b' standing for buyer personas."
Q: Do you think that buyer personas will help you win new business?
Julie: "Yes, it's one way we're getting new business…Our clients trust us to lead them into the next new, effective way to communicate to increase sales. So we're seeing a lot of interest. And it's already paying big dividends for our existing clients."
Q: How have buyer personas helped your clients?
Julie: Here's what's cool. Our first buyer persona initiative resonated so well that our client rolled out the messaging in all their ads, trade show booth verbiage, and videos. At the sales meeting, everyone was enthusiastic and had confidence in the work [because it was based on real interviews with real buyers]."
Q: What advice would you give for others who are considering using buyer personas?
Julie: "Templates, e-Books, webinars and a wealth of other resources can help you get started. It's a big procedural shift.  You need to invest in training. Teach your team how to incorporate buyer personas into their marketing and PR processes. Also, it's not enough to talk to in-house experts; interviews with real buyers are essential to gathering competitive and other insights you need to build effective sales-oriented messaging that gets results."
I want to thank Julie Squires for participating in this interview and sharing her experience. If you have a success story about buyer personas, I'd like to hear from you.