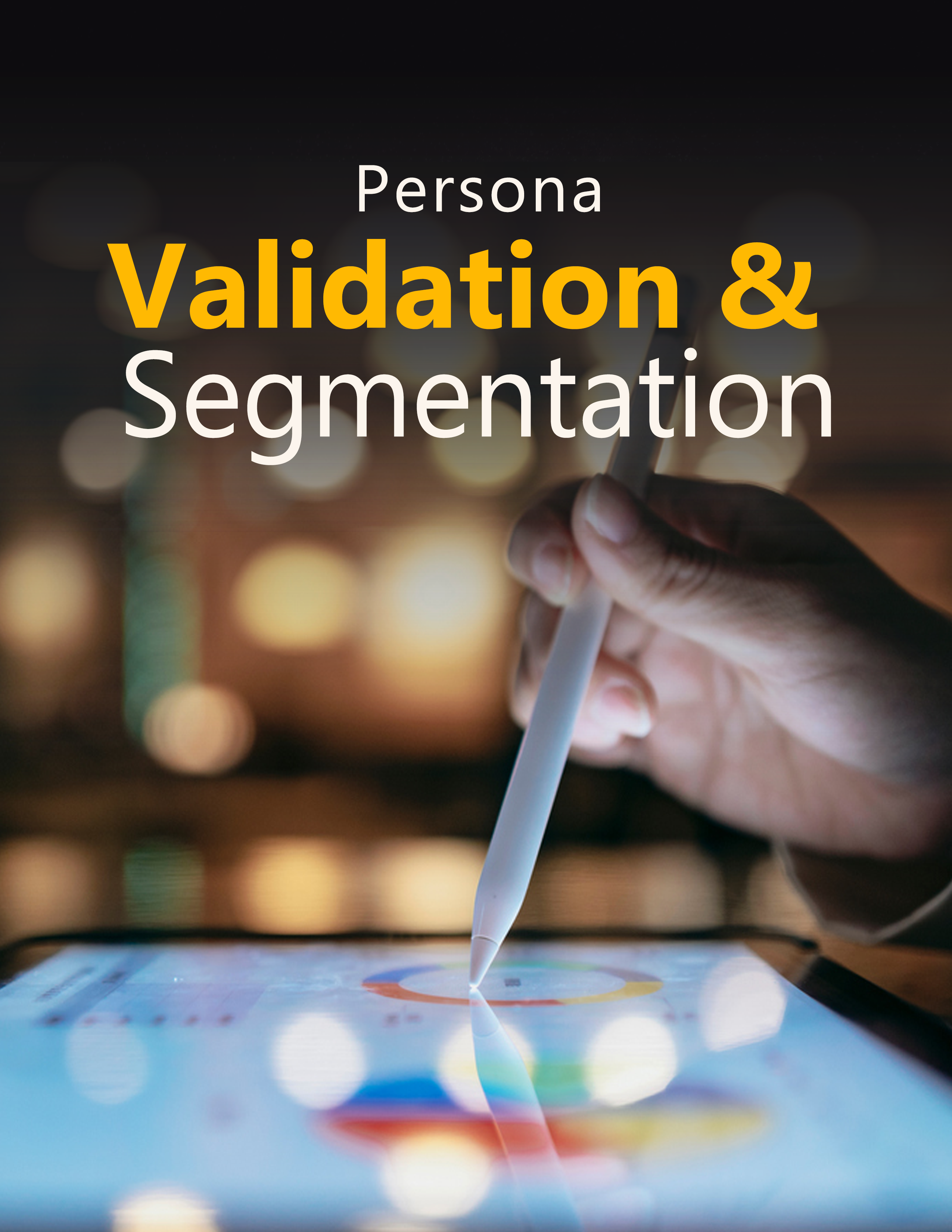 Persona Validation & Segmentation
Through quantitative survey research with a larger universe of buyers in your target market, we will confirm and provide additional insight into your persona's buying decision and the people that make them. This phase of Buyer Persona Research will:
Confirm the accuracy and validity of your buyer persona.
Increase confidence in your persona, ensuring it accurately reflects your target market and can be relied on to inform your marketing strategies, content, and messaging.
Identify and better understand buyer segments.
Determine commonalities and any important differences across buyer segments. Doing so will enable you to customize your marketing and sales strategies to specific target groups, such as those based on company size, industry, geographic location, job role, or other important characteristics of your prospective buyers.
Determine which factors in a buyer's mindset have the greatest impact on their decision
Identify the goals, concerns, and questions that influence a buyer's purchase decision the most. This allows you to focus on the features and capabilities that hold the most significance for buyers, while minimizing emphasis on those that don't.
Test marketing messages.
Reliably test value proposition themes and messages with your target market to ensure they are relevant to buyers, ignite engagement, and boost conversion rates. Find the messaging sweet spot between a buyer's needs and your solution's capabilities.
Gain insight about your competitors.
Determine buyer perceptions of your key competitors including their strengths, weaknesses, and how they are competing for business. Use these insights to tailor the buying experience, messaging and sales enablement around your unique value proposition.
Questions? Speak with a persona research expert