Knowing your buyer isn't exactly a new idea. I first learned to interview buyers in the 80's when I was with Regis McKenna, the PR firm that represented Apple, Intel and many other technology leaders at the time.
Over the next decade, my focus on the buyer accounted for my success as VP of Marketing for three companies that sold seriously obscure technology and services. The buyers taught me how to think about the value of the solutions we offered. It was just logical, therefore, to put buyer personas at the center of the workshop I authored and led for thousands of Pragmatic Marketing attendees for nearly a decade.
Much has changed about B2B marketing since I began my career. The companies I worked with in the 80's and 90's were inventing technology. Buyers didn't have many choices or easy ways to learn about their options. Many were locked into a particular operating environment. As they say in real estate when housing is in short supply, it was a "sellers' market."
That was long ago. Just about everyone I know today is competing in a buyers' market. Buyers have exponentially more choices and virtually instant access to information about them. Long before they talk to a sales rep, buyers are conducting research and making up their own minds about what's important to them, eliminating companies on the basis of whatever information they can easily discover.
With this top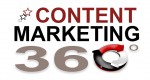 of mind, I recently sat down for a conversation with Pamela Muldoon, who hosts the terrific Content Marketing 360 Online Radio Show.
During the interview, I built the case for marketers to invest a few hours learning how to become a buyer expert, someone who knows how to get a B2B buyer to tell the story of how they make decisions about high consideration solutions.
Together, we walked through the key insights that marketers need to know about their buyers. These are what I call the Five Rings of Insight.
We also had a chance to talk about For Compelling Content, Let Your Buyers Be Your Guide, the new eBook I co-authored with Maribeth Ross. I shared some highlights, such as our 3 Rules of Buyer-Driven Content Marketing:
Rule #1. Your Buyer is the Center of Your Universe. Too often, we are drinking so much of the corporate Kool-Aid that we lose sight of how our target buyers think about the problems we're solving. It's important to make the buyer's perceptions about their options so real, so compelling, so persuasive, that the company is willing to take direction from what they're saying.
Rule #2. Get Everyone Aligned Around What the Buyer Cares About. That's the purpose of building the buyer persona. But it's not focused on gathering the B2B buyer's demographics, their marital status, their gender, their industry, or their company size or other extraneous data. All of that is mostly meaningless noise. What's important is how the buyer makes the decision we want to influence. And to do this, we have to talk to real buyers. It's absolutely essential.
Rule #3. Lose the Jargonese. Once we know precisely what matters to buyers, it's important that we leave the jargon behind. We need to hit the delete button on all of the flexible, scalable, compatible, enterprise wide and other BS in our content. In its place, we need to focus only on the points, the criteria and the topics that buyers want to learn about, using the words and tone that will resonate with our audience.
By following these 3 simple rules, marketers can focus on what I call the content of the content. Too often, we are too preoccupied with where to put the content, how to design the content, and all of the tactical details involved in delivering the content. I'm not saying that effectively managing our projects isn't important. I'm just saying that it's easy to lose sight of what our buyer wants to hear – the content – unless we spend time hearing them out on this subject. When we get in synch with our buyers, the content virtually writes itself.
So what are your rules of content marketing? How do you make sure you build content that buyers will find useful and will want to consume?
If you'd like to hear my entire conversation with Pamela, you can:
Listen to it on the Content Marketing 360 website
Read the transcript of our conversation posted here
For more tips and insights, you can also download our new free eBook, For Compelling Content, Let Buyers Be Your Guide.   
---