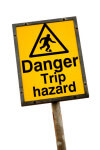 You may have heard that buyer personas are a vital tool for salespeople, and wondered if you should feature them in an upcoming launch or sales kickoff.
The first point is that although personas can appear deceivingly simple to create, the most common paths used to to build them generates personas which are NOT valuable to salespeople.
It is a waste of time to assign a name and photo to obvious pain points, or to focus on personal details unrelated to the problems you address. For example, one client showed us personas that included information about their prospect's recreational activities. Unless you're selling exercise equipment, your reps don't need to hear that the Chief Marketing Officer (CMO) is 45, married, and attends spin class three times a week. Yes, this make the CMO more human, but it does nothing to help your sales (or marketing) team frame a compelling argument for your data analytics solution.
No Fiction. Facts.
Far from fictitious or idealistic portraits, buyer personas need to be built on well-researched insights into the actual priorities, success factors, and decision criteria that factor into your buyer's decision to solve the problem you address.
Before you deliver buyer personas to your sales team, make sure you consider these three points:
Ensure Success for that First Sales Interaction
Many personas are built around job titles, with additional notes such as whether that role is risk adverse or tech savvy. This is a start, but not nearly enough to help your salesperson know how to engage this buyer in a first meeting.
Does your persona include specifics on the drivers that cause buyers to reject the status quo and begin to evaluate solutions like yours?  Your reps need to know which buyers are receptive, which are not, and most critically, which company or individual dynamics predict a willingness to change.
These insights also tell you which roles you should target. In a recent study, our client learned that their preferred buyers — those looking for higher-priced quality & guarantees of performance – were least involved in day-to-day operations, which everyone naturally assumed was where the high quality pitch would work. Totally new, totally fresh, this was an insight they were NOT expecting until we interviewed real buyers
By the way: this is what sales reps already LOOK AND LISTEN for when reading the web, watching the news or reading a company's news releases. The more you can arm reps with KEY INSIGHTS they can use to fine-tune their "sales radars," the faster they will find real opportunities and weed out time-wasters who just have time to talk.
This approach creates "wedges" to crack open opportunities that a product or ROI pitch simply cannot. Your reps will love these insights as they leave "less informed" competitors in the dust.
Win/Loss Can Only Tell You So Much: Don't Drink the Kool-Aid
While you may have heard that features or price are high on the list of reasons that buyers don't choose you, unscripted, "safe" conversations with real buyers prove that these are only a small part of the story. There's a LOT more to these decisions that buyers are not revealing to sales reps during the sales process, or to whomever is conducting the follow-on win/loss interview.
These unexpressed objections are CRITICAL because they allow your salespeople to address objections your competitors will never discover.
One of the primary objectives for buyer personas is to anticipate the buyer's questions, and the answers they hope to hear, as they research options, weigh alternatives, and make a selection.
Every rep can tell you story after story of the "deal that almost was," where everything looked just right and then: NOTHING. The prospect went dark, the deal went cold, it just wasn't time.
It's not the things you expect that can kill a deal, it's the ones you don't anticipate. Buying insight interviews prove that even the most informed companies have, at most, 90% of the facts about what matters to their buyers.  The missing 10% is slowing down your entire sales pipeline.
Use Buying Insights to Build Synergy between Marketing and Sales Teams
Despite big investments in marketing automation, lead scoring, and shared goals, when you listen to buyers, you'll hear that sales and marketing efforts remain largely disconnected.
Buyers are frustrated and lose trust in a company when the answers they need aren't readily available. No one cares whether sales or marketing is at fault – if a buyer perceives the disconnect between themselves and the company, you've just added ANOTHER obstacle to the sale.
It helps to start with the understanding that sales people persuade one buyer at a time, while marketing persuades markets full of buyers.  Now conversations between sales and marketing can focus on the perceptions that exist and what the teams can do, separately and jointly, to educate the market and persuade buyers that you have a solution that is a perfect match for the buyer's expectations.
The goal should be meaningful sales and marketing plays that aren't based on simple buyer profiles or obvious pain sheets. Instead, your activities are built on facts that aren't easy to discover, creating a competitive advantage that will be much more sustainable than a price reduction or feature enhancement.
Properly researched buyer personas are far more than a clever way to dramatize WHO "might" be the person involved in a buying decision plus their personality, pains and objectives. To be valuable to sales, they need to provide new insights about how, when and why buyers choose products or services like yours – the very insights salespeople wish they had to close a deal.
In our upcoming webinar series, we will explain how effective buying insights are uncovered using interviews that involve a completely unscripted dialog between an interviewer and real buyers. You'll see how skills much like a journalist's uncover the practical, emotional and rational stories related by people who have recently spent money to solve the same problem you address. For more information on interviewing skills, custom buyer persona studies and upcoming webinars, visit www.buyerpersona.com or email info@buyerpersona.com.