Marketing and Business Leadership Speaker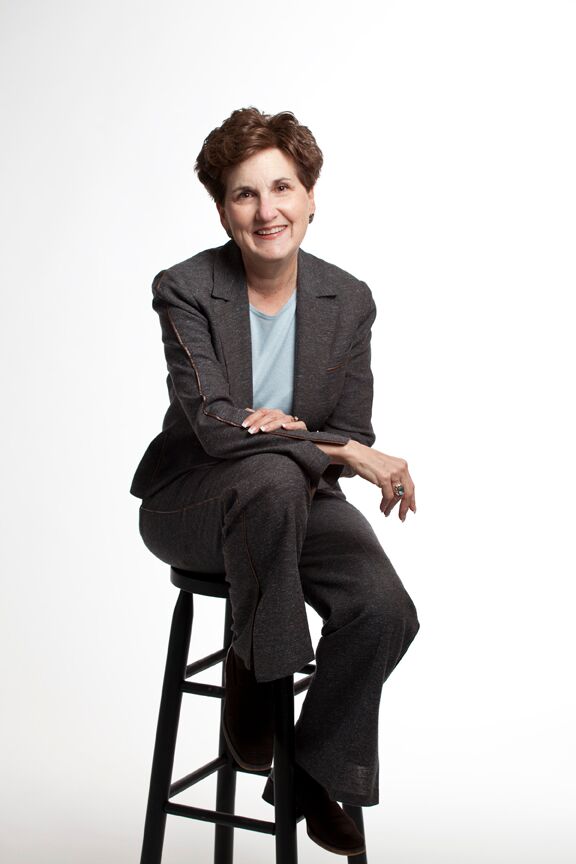 Adele Revella believes that companies that have deep buyer insights are in the best position to persuade those buyers to choose their products, services and solutions.
She knows that marketers who are buyer experts are among their company's most valuable assets — professionals who are uniquely qualified to define, defend and deliver high-ROI marketing strategies.
A marketing and business leadership keynote speaker, Adele is the author of Buyer Personas: How to Gain Insight Into Your Buyer's Expectations, Align Your Marketing Strategies, and Win More Business (Wiley, 2015). Adele has a compelling vision and practical guidance for marketers and business leaders who want to learn a better way to market and sell their products and services.
Adele's unique approach to buyer personas is based on the 5 Rings of Buying Insight™, a structured framework for discovering and leveraging the precise attributes of the buyer's perspective that are the foundation of everything from sales alignment to messaging, campaigns, content marketing, and strategic planning.
Through the company she founded in 2010, the Buyer Persona Institute, Adele delivers workshops and presentations to chief marketing officers, marketers, sales executives and business leaders who want the confidence to say, "This is what really matters to our buyers. So here's the plan."
Upcoming and Recorded Events
Content Marketing World 2019 September 3-6, 2019
Click to View
Keynote: Building Sales and Marketing Strategies with 5 Buying Insights
Recorded Interview with Liam Austin of Entrepreneurs HQ: Market to your most receptive buyers and stop wasting money
Click to View
Recorded Podcast with BlueWireWedia: What We Need To Know is What Exactly is on Our Buyer's Mind
Click to View
Recorded Webinar: Ask the Right People the Right Questions to Build Personas, Product Roadmaps, and More (Hosted by AIPMM)
Click to Listen
Recorded Podcast with James Carbary of Sweet Fish Media: Stop Screwing Up Your Buyer Personas
Click to View
Recorded Interview with David Reimherr of Magnificent Marketing: Are Buyer Personas Important for Content Marketing?
Click to View
Recorded Podcast with Marcus Sheridan aka The Sales Lion: Setting the Record Straight on Buyer Personas with Adele Revella
Click to View
Recorded interview with Ingrid Archer of SpotOnVision: Knowing more than your competitor: What's the ROI of buyer insights?
Click to View
Recorded Podcast with Byron White of Writers Access: Buyer Personas
Click to View
Recorded Podcast with Todd Schnick of IntrepidNow: Delivering Buying Insights to Sales Teams
Click to View
Recorded Podcast with Sean Campbell of Cascade Insights: Make your Buyer Personas Rock
Click to View
Recorded Interview with Verne Harnish
Click to View
Recorded Webinar with Chip Fox of ContentZap: Beware of the Buyer Persona
Click to View
Recorded Podcast with Andrew Schiestel of Kill the Cold Call: Kill the Cold Call
Click to View
Recorded Podcast with Beth Cochran: How to Build a Buyer Persona
Click to View
Recorded Podcast with Susan McLennan of ReImaginePR
Click to View
Recorded Webinar: What's Your Buyer Persona?, Salesforce.com
Click to View
Recorded Podcast with Douglas Burdett: Buyer Personas: How to Gain Insight into Your Customer's Expectations, Align Your Marketing Strategies, and Win More Business
Click to View
Recorded Webinar: Beware of the Buyer Persona
Click to View
Recorded Podcast with Trent Dyrsmid: How to Avoid the Most Common Buyer Persona Mistakes Made by Marketers
Click to View
Recorded Webinar: Using Buyer Personas to Make an Impact on Your Marketing ROI, A Marketing Profs PRO online seminar
Click to View
Recorded Webinar: How Just 5 Buying Insights Ensure Engagement With Your Content
Click to View
Recorded Podcast with Matt Grant: The Truth is Unscripted
Click to View